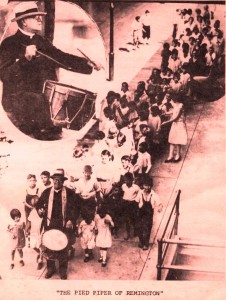 GRIA will be hosting an exhibition of art by and for Remington residents on May 16th, 2009 at 2800 Remington Ave. from 1:00 – 5:00 pm.
The exhibition is called Remington Stories: Images from the Past, Visions for the Future. Remington Stories will feature audio pieces made by the Remington Youth Project Radio group, let by Art on Purpose artist Beth Barbush. The show will also feature old and new photographs of the neighborhood taken by residents, special portraits of Remington business owners taken by local artist Andy Cook, and performances by local musicians including Caleb Stine, MacGregor Burns, and the Beller Family.
Mark your calendar for May 16th and make sure you're there; it's going to be an exciting event for Remington!